About Us
"We are deeply rooted in our business and the craftsmanship we bring to it."
You are just one call away from the comfort and savings you deserve!
Business History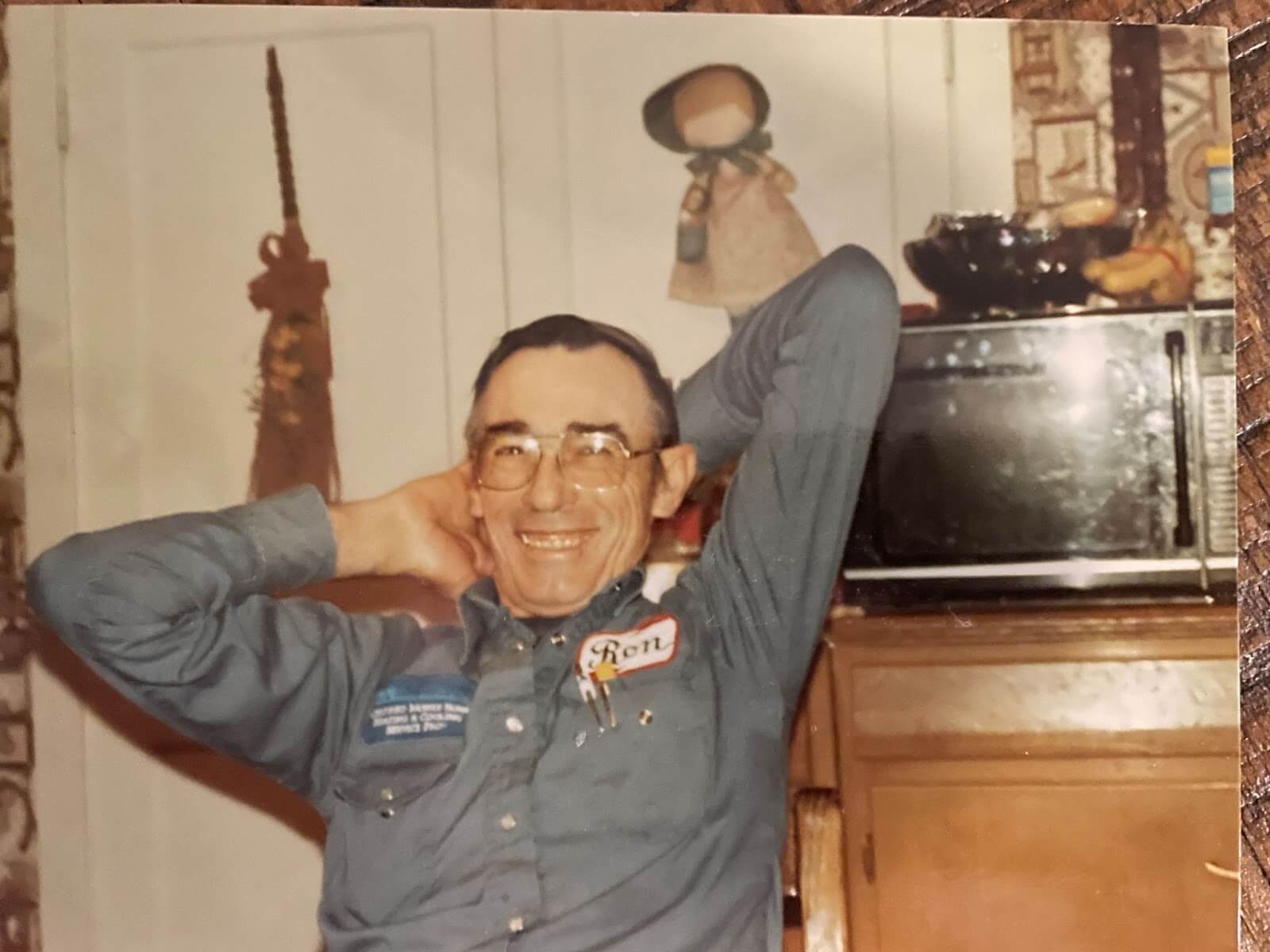 Father and son Ronald and Ron Shafer started the company in 1985 as Shafer Mobile Home Service. At first, the company was a rusty pick-up truck and one small metal toolbox with a few screwdrivers and a hammer. The Shafers offered anything and everything for manufactured homes—rebuilding, roofing, siding, plumbing, electrical, heating, cooling, and more.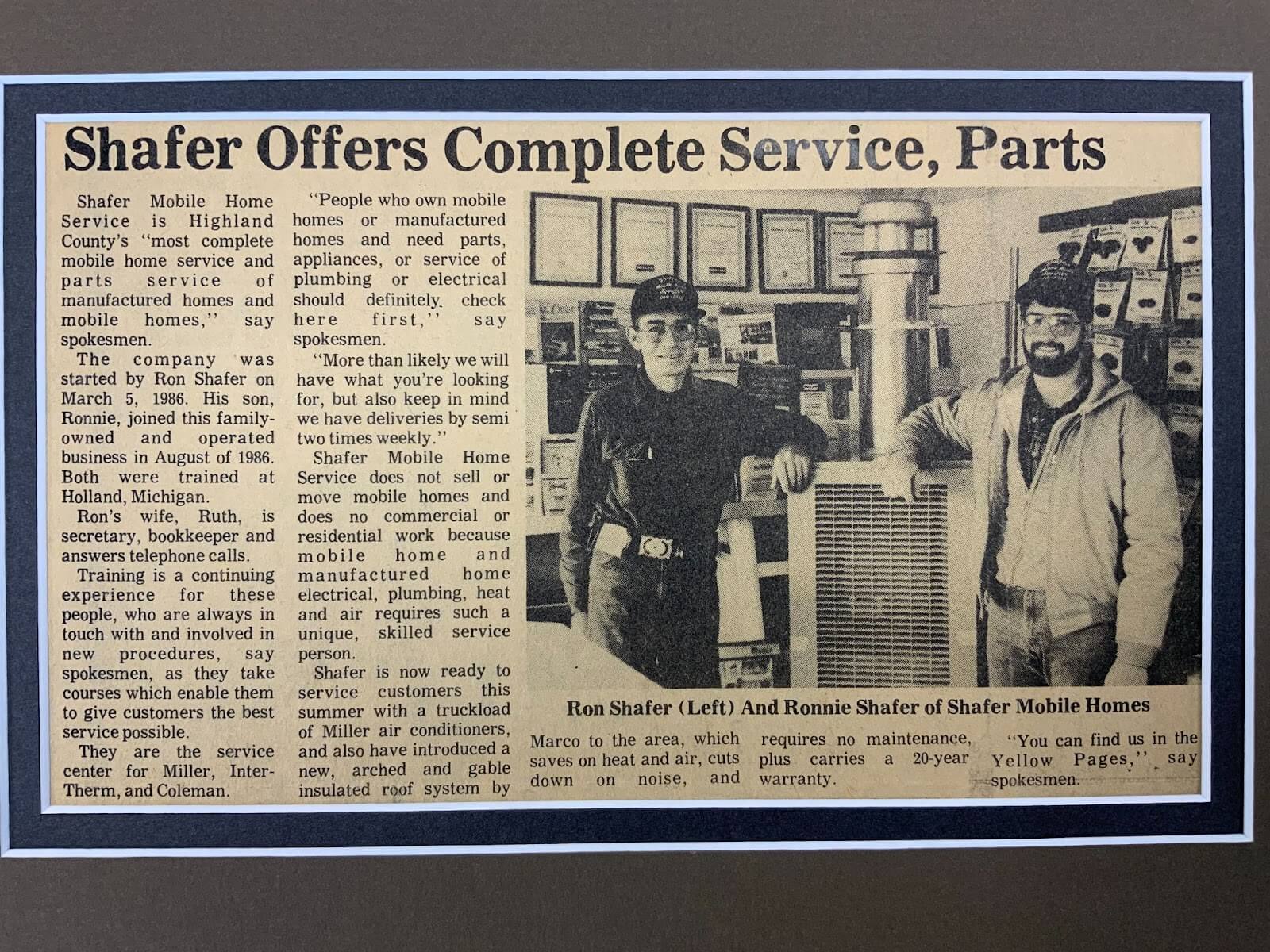 Eventually, Ronald and Ron decided to focus on one service and become the best at it: residential heating and cooling. The name of the company changed to Shafer Heating & Cooling, LLC. Ron's son, Nathan, grew up in the company, starting from the bottom, running the business since 2020 as General Manager, and working his way to becoming a third-generation owner when he takes ownership at the end of 2022. Like his father and grandfather, he has a passion for the company, its people, and its many customers. Under Nathan, the company has grown its business more than two and a half times over the past two years.
Where We Are Today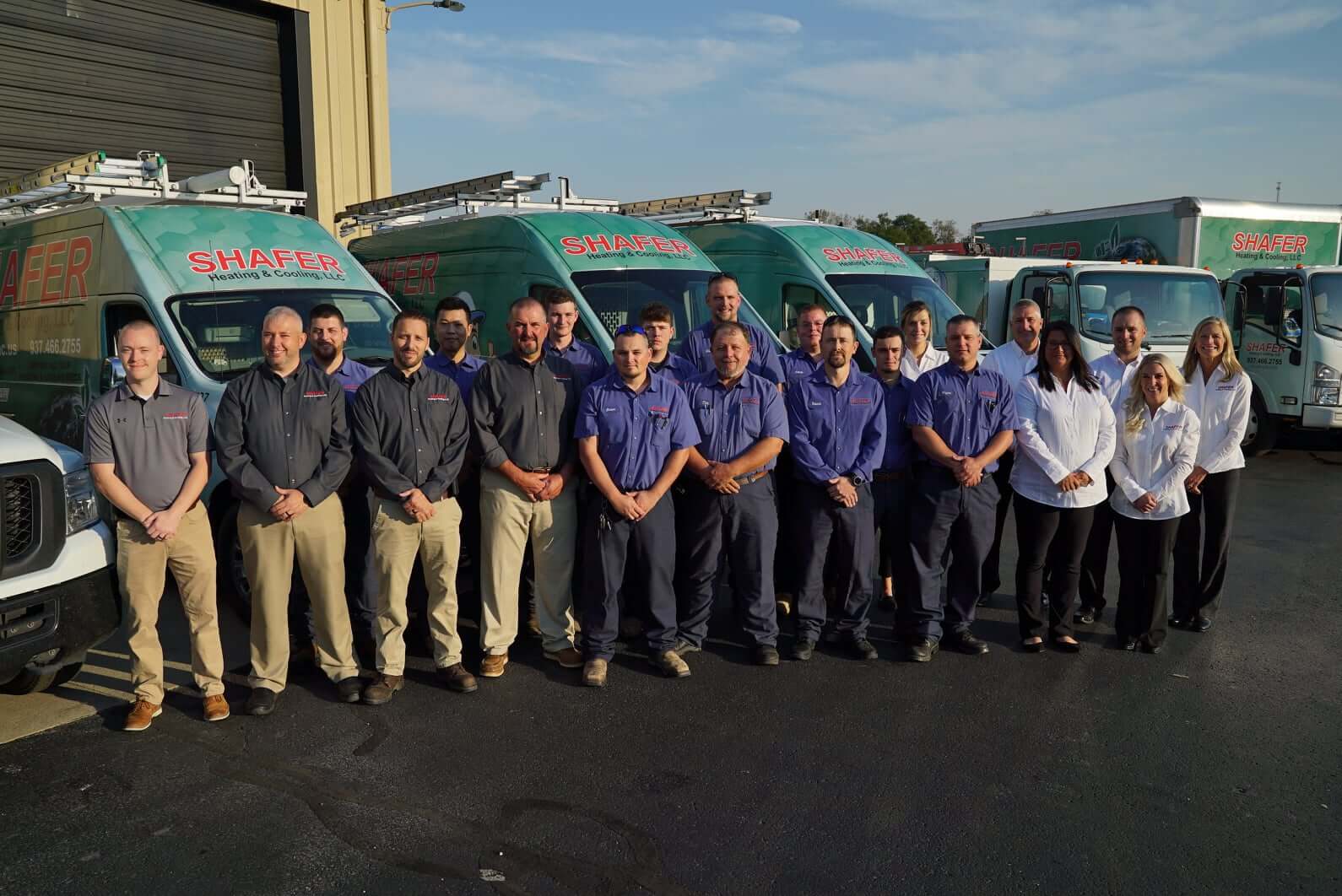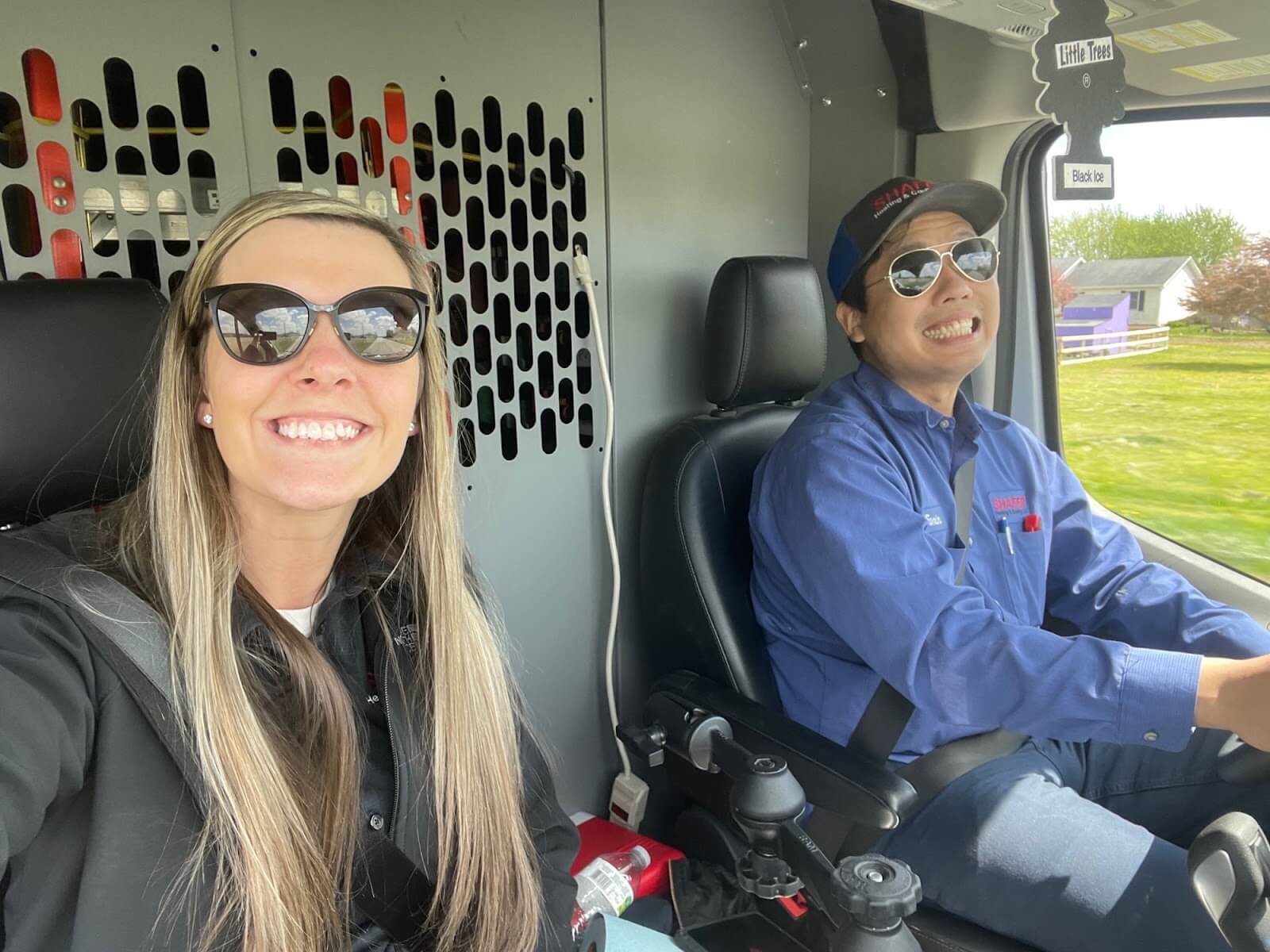 Shafer Heating & Cooling, LLC is a world-class provider of residential heating, air conditioning, and indoor air quality that has served the Hillsboro, OH area since 1985. Since we started in business, it's our vision to be seen as the most trustworthy company in the area and a leader in healthy and efficient indoor home comfort. We aim to deliver superior service with an unparalleled customer experience that helps grow our reputation in the community and provides a rewarding environment for our employees. We always seek to improve our services and we'll never accept past performance as "good enough"—our customers always deserve the next level of "best."
What Shafer Heating & Cooling, LLC Is All About
What truly sets us apart from our competitors is the level of training our staff receives. Each person receives over 200 hours of training per year, no matter what their role in the company is. This gives them the confidence to deliver on the unmatched guarantees we provide. Our training program includes:
Training lab (8-9 systems)
Virtual training for technicians
An online platform (psychology, sales, marketing, etc.)
Internal meetings and training opportunities
Business coach
Partnerships with technical schools in Arkansas and Texas
As our company grows, everything we do serves our primary purpose of delivering superior service with an unmatched client experience, resulting in the highest levels of respect from our community and a rewarding environment for our employees to succeed. We never accept past performance as "good enough"--we strive for new levels of excellence.
Our core philosophy is Win, Win, Win for customers, employees, and business.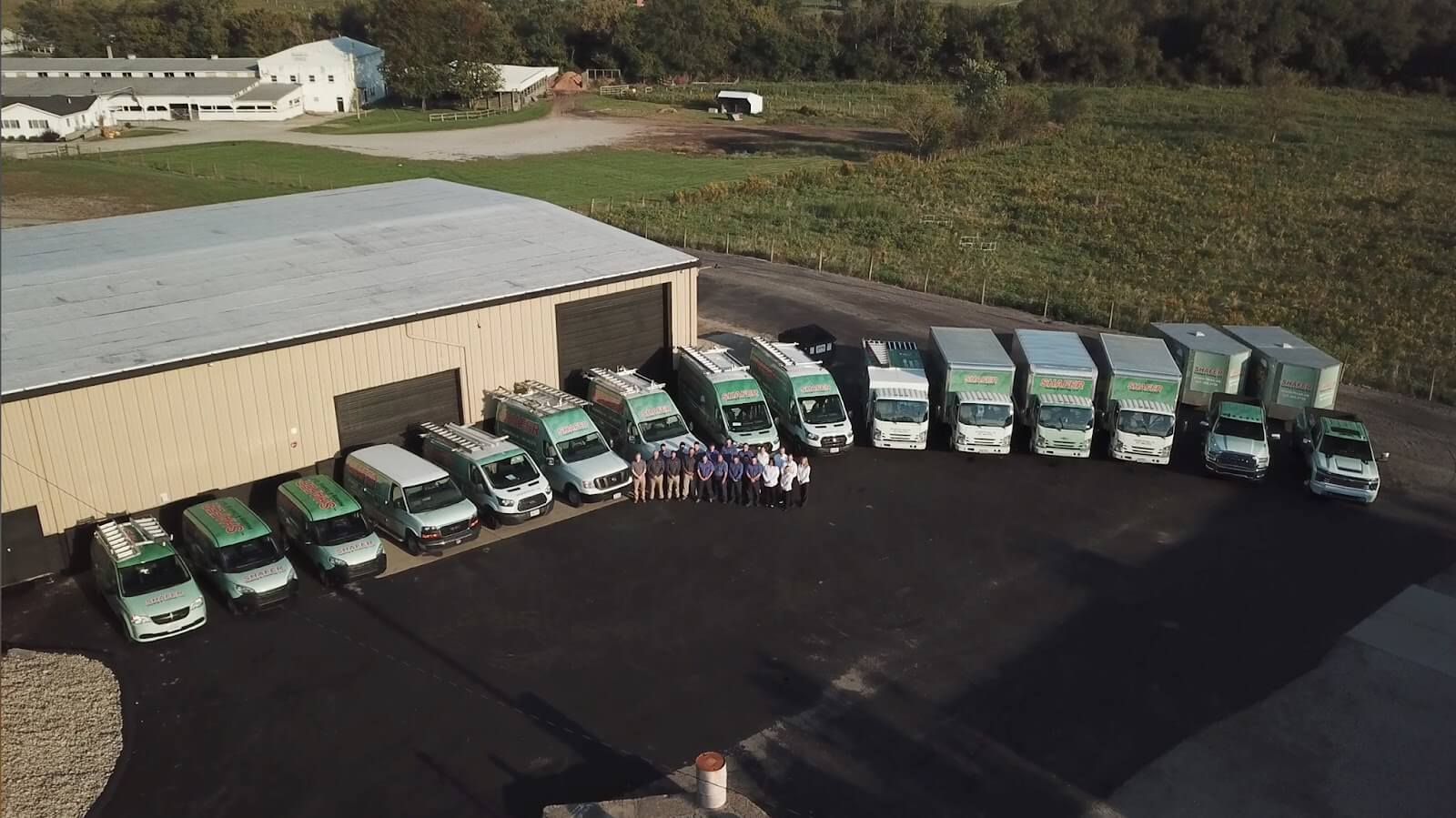 We Are Evolving While Bringing the same Unmatched Service We've Always Provided
We offer unprecedented guarantees that nobody in our service area offers, generations of experience being a multi-generational family business, extensive training, and unique services:
High-Pressure Negative Vac Duct Cleaning
Comprehensive Indoor Air Quality Solutions
Geothermal Services, Including Installation of Horizontal Loops