Generators Services in Hillsboro, OH
Give us a call today: 937-466-2755
Power outages are becoming more and more common, and a portable generator isn't enough for every occasion. You need a whole home generator in Hillsboro, OH that can help you power through until the grid comes back on. It's time to equip your home with a fail-safe against electrical outages, and you can get started today.
We've been family owned & operated since 1985
We deliver superior service with an unmatched client experience
We never accept past performance as good enough
With our experienced, well-trained electricians and commitment to providing the best solutions to our Hillsboro, OH customers, you can trust Shafer Heating & Cooling, LLC to handle your generator installation, repairs, maintenance, and even replacements. Find out more by calling us today.
You are just one call away from the comfort and savings you deserve!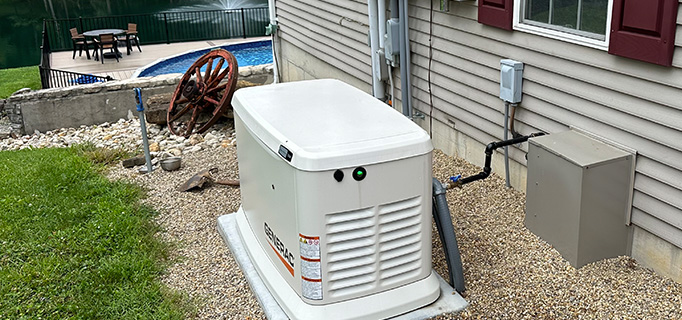 [READ MORE +]
How Whole House Generators Work
Generators detect when there's a loss of power in your home, then begin generating power. Your circuit breaker receives power from your generator instead of the power grid, and begins to use that. Mechanical power is converted into electrical power, the lights come back on, and they stay on.
Generator Installation
Getting a generator installed for the first time can seem daunting which is why we make the process as easy as possible. You can enjoy the benefits of a whole house generator without worrying about the process itself. We'll take care of everything for you.
Generator Repair & Maintenance
Generator maintenance can't be skipped over, especially if you want your generator to last for as long as possible. We maintain whole home generators, provide repairs as needed, and help you keep the lights on no matter what the conditions are.
Generator Replacement
Your stand-by generator is built for the duration, but it eventually outlives its usefulness and needs to be replaced. We make this process simple so you can keep faith in your home's electrical system even in the most uncertain times.