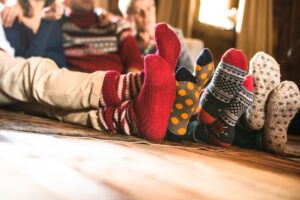 A broken heater is never something fun to deal with, but we deal with calls all winter long when heaters stop working. If it happens at your home, you can give us a call to schedule heating repair in Hillsboro. Our team can get down to the root of the problem and fix it to ensure your heater is working at its best again.
But what do you do while you wait for a service call? When it's really cold outside you want to be warm and comfortable inside your home. We have some tips to help. Keep reading to learn how to stay warm when your central heater stops working. It's easy to stay comfortable when you know what steps to take.
Prioritizing Professional Care
First things first. You may be tempted to get online and do a quick search to find ways to fix your heater yourself. The problem with that is you may not actually know what is wrong, so your efforts may do more harm than good. Additionally, heaters require the care of certified experts. In fact, it's the law.
Trying to work on your heater yourself can void the manufacturer's warranty and cause a lot of additional problems. You may be left calling us after all. So before you attempt any DIY repairs, just skip that step and give us a call in the first place. We are always happy to help!
Invest in Portable Heaters
We know that sometimes service appointment availability may not be as soon as you would like. If you are left waiting a few days until we can visit your home, you need to stay warm in the meantime. You can do this by investing in small portable heaters. You don't have to buy one for every single room in your home.
Instead just buy one or two and plug them into whatever room you are in. When it's time for bed, you can unplug the heater and move it to your bedroom. Keep in mind that you only want to plug in one heater to an outlet at a time. Plugging in too many heaters can pose fire hazards. You also want to keep at least three feet of space clear around your portable heater to prevent additional fire hazards.
Use Ceiling Fans
Did you know that ceiling fans can actually contribute to your home feeling warmer? It's true! Your ceiling fan can be switched to move clockwise and create an updraft of air that helps cycle heat from your ceiling down into the room.
After all, heat rises. Whatever warmth there is in your home may be trapped along the ceilings. This step alone can make your home feel much more comfortable. Just make sure that your ceiling fans are set to rotate in the correct direction.
Bundle Up
You can also add layers while you are inside to stay warm and potentially save on energy costs. Wear warm socks and even gloves and hats if you need to. Break out your warmest blankets and stay as warm as you can. You can always add more layers if the temperature is particularly low or take layers away if you get too warm.
Shafer Heating & Cooling, LLC: You are just one call away from the comfort and savings you deserve!