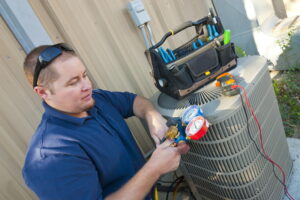 The idea of celebrating the start of spring with air conditioning maintenance may sound a little bit less than thrilling. Not much of a party. But we don't see it that way. Think of it like this: you're getting your home's air conditioning the cleaning and attention it needs to get it to go to work for you during the fun days of summer. Maybe not as joyous an event as pulling out the boxes of holiday decorations in November, but in the same spirit.
We hope framing it this way makes it easier for you to remember to schedule air conditioning maintenance in Hillsboro, OH, because this is an essential service to ensure you enjoy the best, most reliable, and most cost-effective performance from your cooling system.
We'll go over the ways you benefit from having your AC regularly inspected and tuned-up during spring.