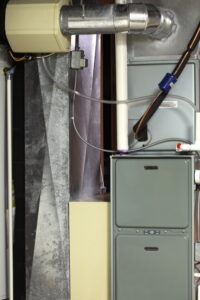 Your home must have a heating system in it to help you get through our long winters. Just piling on blankets or using a space heater isn't enough for Ohio winter weather. But because central heating systems are expensive, you'll want to keep using your current one for as long as possible. When you run into trouble with your heater, you can always call our technicians to come out and have it repaired.
But at what point do repairs become more expensive than going ahead with a new heating installation in Hillsboro, OH? No heating system will last forever, and continuing to patch up a decrepit older one will eventually become a waste of money, a major inconvenience, and even a safety hazard.
Let's put a magnifying glass on the question of heating system repairs and the point where they're no longer a good investment—both in terms of money, comfort, and safety.