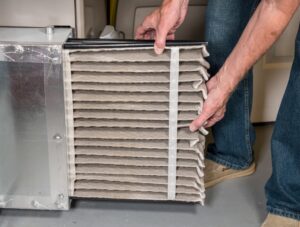 Many homeowners think that AC maintenance is not a must do item. But AC maintenance is the best way to extend the life of your air conditioner and take care of that initial investment you made. It's easy to think that you're saving money when you skip out on AC maintenance, but it could end up costing you more in the long run.
If you need AC maintenance in Hillsboro, Ohio, our team is here to help. If you're not sold on the idea of AC maintenance, you can keep reading to learn more about why it is so beneficial for your home and family. Then give our team a call to schedule your appointment today.
Loss of Cooling
When you skip out on AC maintenance, it's easy to lose cool air. Part of AC maintenance is taking a look at the network of ducts attached to your air conditioner. These ducts are a series of individual pieces that are secured together. It's easy for them to get holes or experience broken seals around the connections.
Even the smallest holes can allow a lot of cool air to escape and never reach your home. This is going to cost you more on your energy bills each month as your air conditioner begins to work harder to keep your home cool, while still losing air to the holes.
Loss of Efficiency
And that isn't the only way that your air conditioner loses efficiency. The individual components also wear down over time. When even just one part of your air conditioner is experiencing problems, it can have a domino effect on the rest of your air conditioner, too. Your air conditioner loses a little bit of efficiency year after year without AC maintenance, costing you more on your energy bills and also increasing wear and tear on the system itself. But when you invest in AC maintenance you help to maintain that efficiency instead of losing it.
Higher Potential for Repairs
AC maintenance is an opportunity for our team to fix minor problems before you even realize they are happening. When you skip out on AC maintenance, the small things become big things that are much more expensive to repair by the time you realize something is wrong. Maintaining your air conditioner all along is much cheaper and easier than waiting for something to go wrong and reacting to it.
Broken Parts
Sometimes repairs are minor, but other times problems can result in completely broken parts. For example, a belt may snap off and knock around inside of your air conditioner. With AC maintenance, we would identify that the belt is loose before it ever has an opportunity to break. Replacing a belt – or any other component – early is much better than waiting for it to snap off and potentially cause additional damage inside of your unit.
Lifespan Impact
Investing in air conditioning maintenance is also a great way to extend the life of your air conditioner. Without regular maintenance, your air conditioner simply won't last as long. You'll have to replace the unit sooner than you would have to otherwise. The average air conditioner will last for around 15 years. With proper care, it could easily last for 20 years or longer. But skipping out on maintenance may mean that you have to replace it closer to the 10 year mark.
Shafer Heating & Cooling, LLC: You are just one call away from the comfort and savings you deserve!